UN threatens to act against Britain for failure to protect heritage sites
    * Severin Carrell, Scotland correspondent
   * The Guardian,
   * Monday September 8 2008


The UN is threatening to put the Tower of London on its list of world heritage sites in danger after its experts accused the UK of damaging globally significant sites such as Stonehenge, the old town of Edinburgh and the Georgian centre of Bath, the Guardian has learned.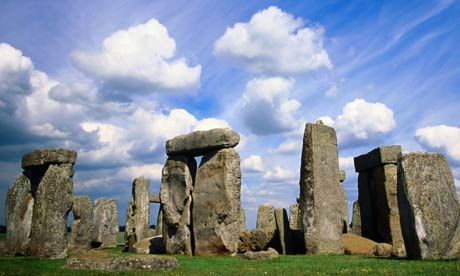 Unesco, the UN's cultural agency, has told ministers in London and Edinburgh that it wants urgent action to protect seven world heritage sites which it claims are in danger from building developments, and said in some cases the UK is ignoring its legal obligations to protect them.

Their complaints range from decisions to approve new tower blocks in central London, such as the 66-storey "shard of glass" at London Bridge, to the failure to relocate the A344 beside Stonehenge despite promising action for 22 years, to a proposed wind farm which threatens neolithic sites on Orkney.

For all seven sites, it has asked the UK to write detailed progress reports replying to its concerns by February.

Unesco's world heritage centre in Paris is also sending two teams of inspectors to Edinburgh and Bath this winter to investigate its concerns that new buildings in both cities will damage their "integrity" and their "outstanding universal value."

In its strongest criticism, Unesco's world heritage committee has said it "deeply regrets" the decision by Edinburgh city council to press ahead with a hotel, housing and offices development called Caltongate next to the Royal Mile, despite expert evidence it will ruin the medieval old town's unique form.

In the committee's final report after its annual meeting in July in Quebec, which has just been released, it also accuses the UK of breaching world heritage site guidelines by failing to warn it in advance about the Caltongate scheme. Last month, Koichiro Matsuura, Unesco's director general, told the Scotsman there was growing concern about Edinburgh. "It is crucial that its outstanding features are preserved and protected," he said.

Leading architects and conservationists, including Sir Terry Farrell and Marcus Binney, chairman of Save Britain's Heritage, have said they share Unesco's anxieties. Farrell, appointed Edinburgh's "design champion", told the Guardian the city urgently needed a proper urban design masterplan. "I'm very supportive of Unesco's position," he said.

Binney said: "Heritage has taken a back seat to Cool Britannia and encouraging everything modern, and we're now uncomfortably in the limelight for failing to have proper policies to protect our world heritage sites, and timely criticisms are now being made."

In potentially its most serious conflict with ministers, Unesco has said it could put the Tower of London on its "world heritage in danger" list next year if ministers fail to honour promises to strengthen planning guidelines for the area.

Unesco is worried that the "iconic" Norman Tower and its 13th-century walls will be overshadowed by Renzo Piano's London Bridge tower, the so-called "shard of glass", and a 39-floor tower on Fenchurch Street in the City. It accepts that a new management plan for the area is being drafted but is angry that the new towers are still being approved.

The Department for Culture, Media and Sport, which has lead responsibility for protecting the UK's 27 world heritage sites, says it is introducing a heritage protection bill which will give all sites in England the same legal protection as a conservation area.

It said its delegation to the Quebec meeting had successfully challenged some criticism from Unesco by showing that planners were acting to draft guidelines on protecting several sites and their skylines. "The tone of the meeting was very positive and our delegates came away with a very positive feeling about the likely final outcome," it said. "Nothing has been said or received subsequently to alter this impression."

The UK overturned a proposed warning that the Palace of Westminster world heritage site, which includes the abbey and St Margaret's church, could also be added to the "in danger" list next year if Unesco's concerns were ignored, by citing the heritage protection bill and planning guidelines. But Unesco still "regrets" that the UK has failed to put in a "buffer zone" to restrict damaging developments and draw up a proper "skyline study" to allow planners to rapidly assess development proposals. It accuses the UK of a "lack of clarity" in assessing the conflicts between conservation and development.

Read the rest of this important story here...